LORE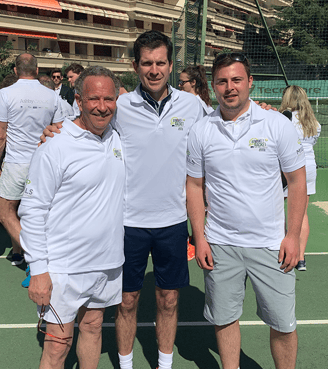 NZ TENNIS CHAMPIONS
Congratulations to Andrew Knights of The Lorenz Consultancy and Jason Dunlop of Grant Thornton LLP, who were crowned winners of the MIPIM Tennis Tournament 2019, where Lorenz, themselves, are founder members.
The duo beat off the challenge of 14 other doubles pairs, playing against Jonathon Hogg, of Knights plc and Alex Hunt, of Jensen Hunt Design, in a thrilling and victorious final, emerging 4-3 winners.
A fantastic morning for all involved and well over £50,000 raised for four charities; LandAid, Bright Ideas for Tennis, The Tim Henman Foundation and the CANNES Community Fund, smashing last year's total.
The event would not have been possible without the support from sponsors and event partners: Towergate Insurance, ARJ, Ashby Capital, Asteria, Cannes Tennis Club, Christopher Smith Associates, Equinox Living, Herman Miller, HMS Spirits, J Mills, Llloyd May, London at MIPIM, Mayfield Floors, Property Week and Villa Limonade.
Thank you to all those who kindly donated and looking forward to next year.